The present Catholic Church at Killeagh on the eastern side of the village, dedicated to St John the Baptist, was rebuilt in 1861 in a neo gothic style under the direction of the parish priest, Fr Maurice Power. The site of the medieval church at Killeagh (of which there is not any visible remains) was possibly where the present Church of Ireland church is located on the western side of the village. This church was rebuilt in 1812 and is located within the walls of the medieval graveyard at Killeagh.
Interior of Killeagh Church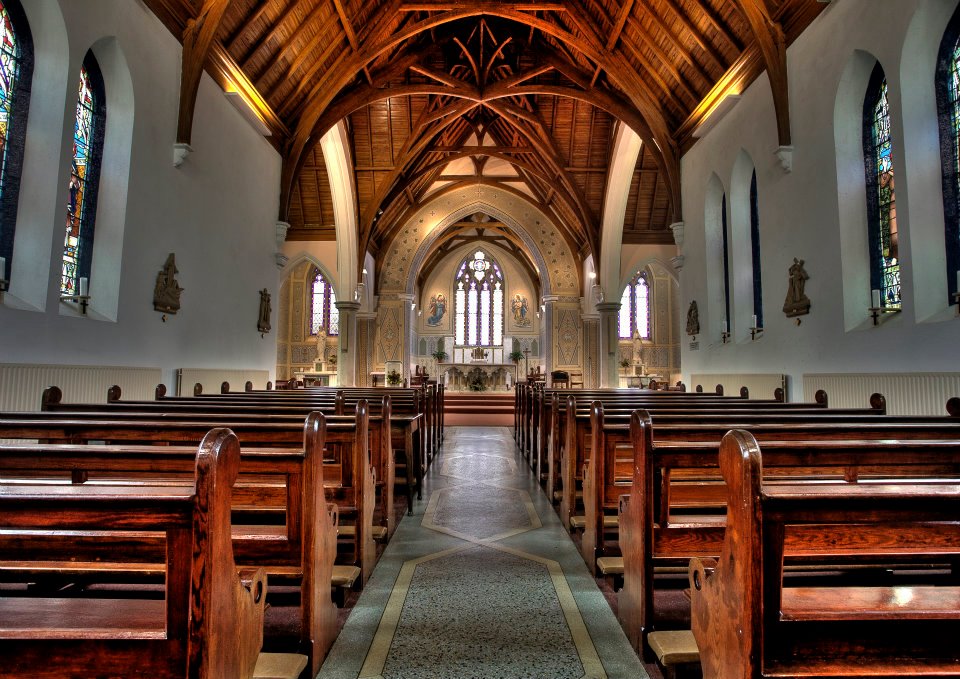 An undated photo of the Interior of the Church.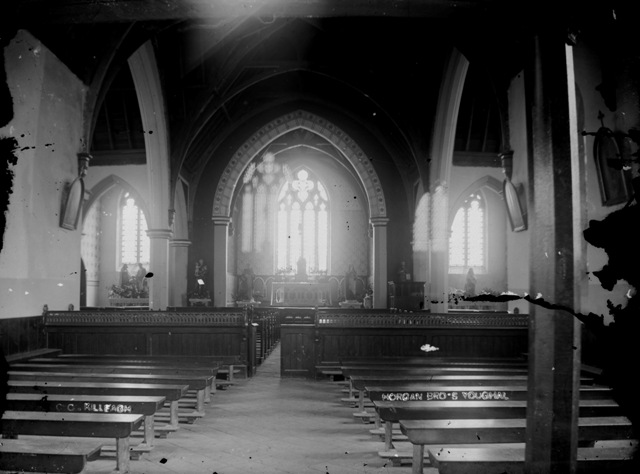 How to get to Killeagh
You can use the Google Map at the end of the page